Our Mission
We aim to provide chefs with fresh, high-quality mini taco shells and displays
that they would be proud to call their own. Using our fun, fresh approach we
hope to inspire chefs, cooks, and others to create a masterpiece of their own.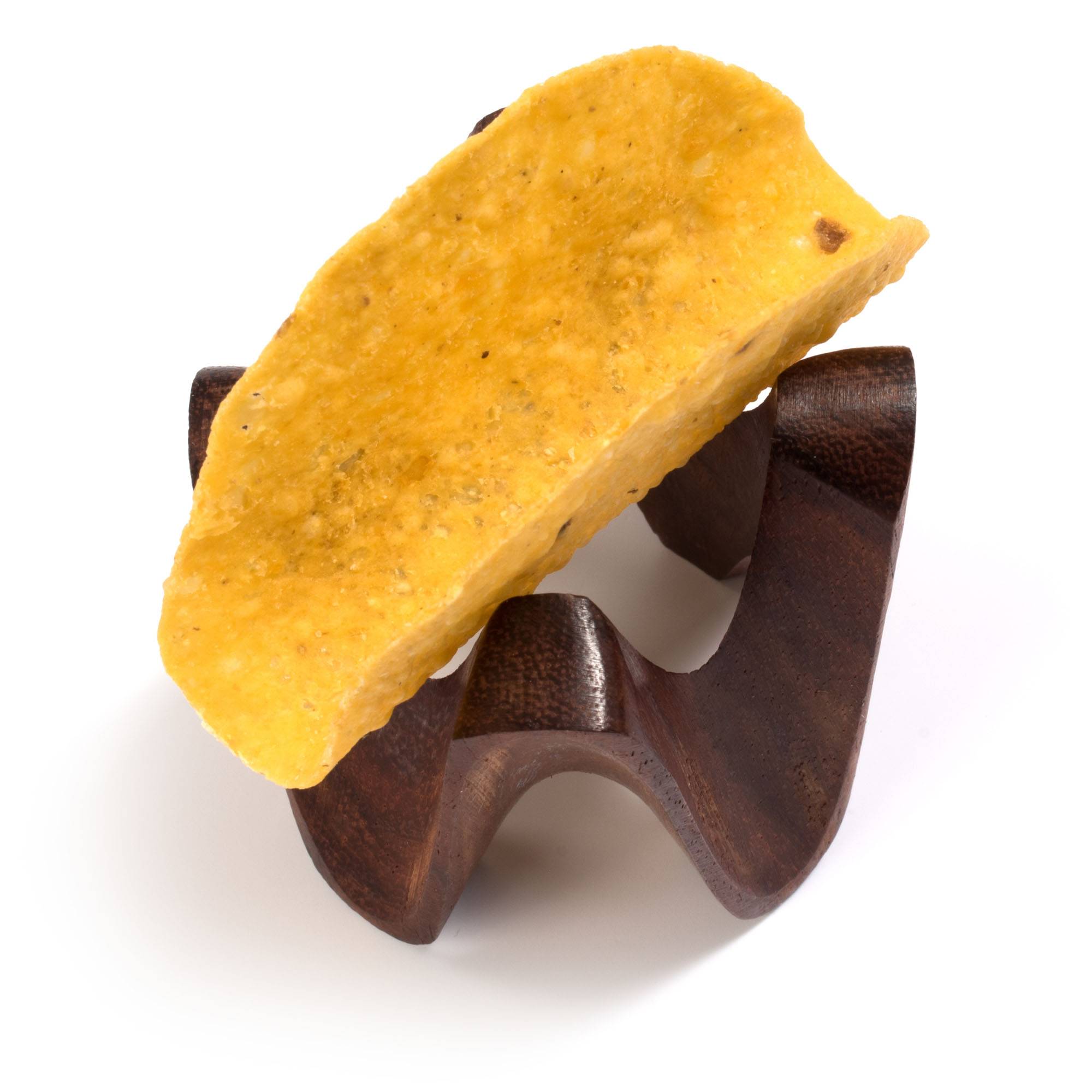 How did we get started?
Back in 2013 while planning our wedding, Tara had an epiphany. "A mini taco station would be amazing," she told her fiancé, Steven. "Who wouldn't love mini tacos? We have to serve them at our wedding reception!"
As a graduate of the prestigious Culinary Institute of America (CIA) and a distributor of specialty foods, Steven figured this would be an easy endeavor. If his bride-to-be wanted mini tacos at their wedding reception, he would make it happen. But little did Steven know that finding freshly made mini taco shells would not be simple. He called around to his industry contacts desperately searching for the shells, with little luck. The tiny shells just didn't exist. Steven refused to disappoint Tara on their special day, so he took matters –literally–into his own hands. In the weeks leading up to his 2013 wedding, Steven hand-crafted 1,200 shells so Tara could have the mini taco station she wanted.
Turns out, Tara was right (as brides often are), and everyone at the wedding loved the mini tacos. Mini tacos were a massive hit, and Steven knew he couldn't keep this awesome appetizer all to himself. He had to find a way to share these shells with the masses to enjoy at banquets, buffets, pool bars, stadiums and country clubs all across the U.S.
Combining his experience as a chef with his knowledge of specialty food distribution, Steven developed a system to create, package and ship freshly made mini taco shells in a variety of flavors and colors along with beautiful passing trays for the perfect culinary experience.
At minitacoshells.com we only use the finest masa to make our tortillas which are then fried to crispy perfection, by hand, for each order. This ensures you get the fresh product each and every time, and is the quality every chef looks for. We are in the same business as our customers so we understand their needs and wants. Our goal is to provide our customers with nothing but complete satisfaction and confidence in our products and service.