Great For Any Occassion
The dishes and creations you can use our mini taco shells in are endless! They're the perfect
 addition for weddings, corporate events, bar/bat mitzvahs, restaurant appetizers and more.
Just see how some of our clients use them!
Perfect Additions to Any Menu
Show them off in style with a variety of colors, flavor options, and displays. All of
our shells and racks are made from the finest ingredients and materials.
Displays
Show Them Off
If you're going to add mini taco shells to your special occasion you may as well show them off in style! You can choose from a variety of different materials including bamboo, stainless steel, and walnut. With different sizes available, they're the perfect way to let your mini taco shell creations take center stage!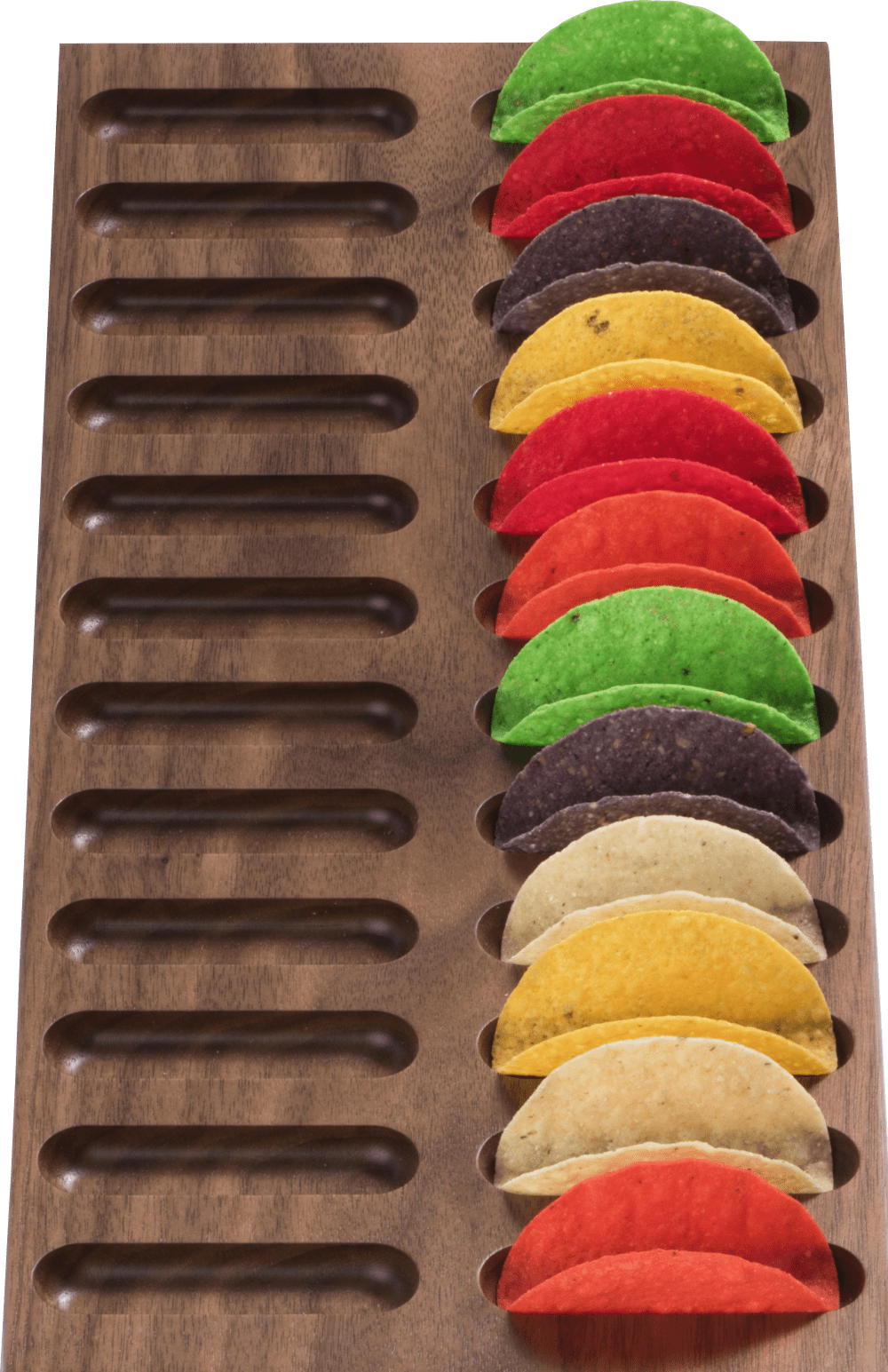 Shells
Made Fresh
Using only the finest ingredients, my mini taco shells are a great way to add some fun and flair to any occasion. Available in a variety of different colors, each order is made fresh to ensure the best flavor. All of my mini taco shells are made with 100% corn and are hand-fried to crispy perfection.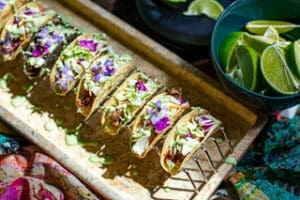 I've been ordering from Mini Taco shells for about 6 years now.  And totally love your products!
-Kelly C.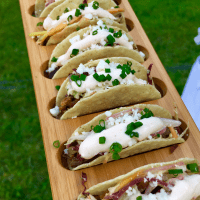 We were in a time crunch and decided to sample this product for an event and now we will never go back to making our own shells.
Elizabeth C.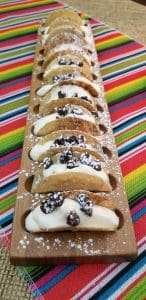 The Holy Cannoli Tacos were a huge hit!! I LOVE your product!!
-Kerry W.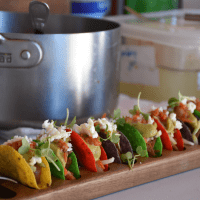 We use mini taco shells for almost every v.i.p. event.  For ease of shipping, color and flavor- they can't be beat' I wouldn't write that if I didn't mean it.
Michael C.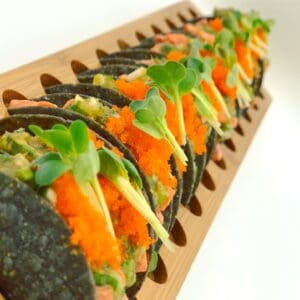 Our Sushi Chef Just Loves Them !
-Nancy Y.
Delivered Fresh to You
All of our mini taco shells are made fresh and delivered shortly after.
Learn more about our shipping schedule and order yours today!