Great For Any Occassion
The dishes and creations you can use our mini taco shells in are endless! They're the perfect
 addition for weddings, corporate events, bar/bat mitzvahs, restaurant appetizers and more.
Just see how some of our clients use them!
Perfect Additions to Any Menu
Show them off in style with a variety of colors, flavor options, and displays. All of
our shells and racks are made from the finest ingredients and materials.
Displays
Show Them Off
If you're going to add mini taco shells to your special occasion you may as well show them off in style! You can choose from a variety of different materials including bamboo, stainless steel, and walnut. With different sizes available, they're the perfect way to let your mini taco shell creations take center stage!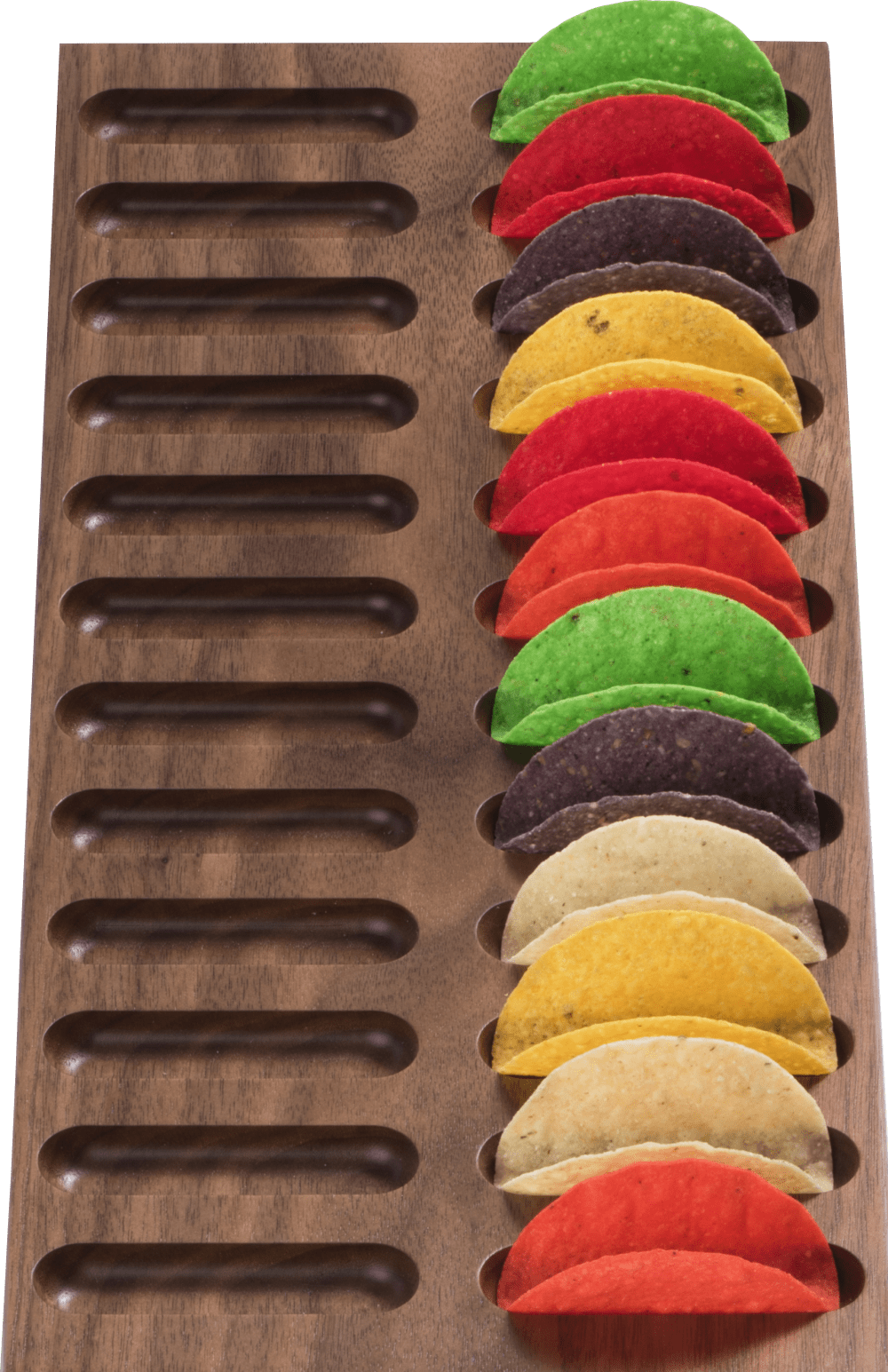 Shells
Made Fresh
Using only the finest ingredients, my mini taco shells are a great way to add some fun and flair to any occasion. Available in a variety of different colors, each order is made fresh to ensure the best flavor. All of my mini taco shells are made with 100% corn and are hand-fried to crispy perfection.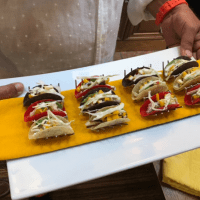 Our International Gourmet Group (IGG) gathered in Ogunquit, Maine for our semi-annual gathering. Our course was the appetizer and we prepared fish tacos! The mini taco shells were the perfect size for our course…we shipped them to ourselves in Maine and they arrived in perfect condition…only one or two damaged…they were fresh and tasty! Our fish Tacos were a big hit!
John L.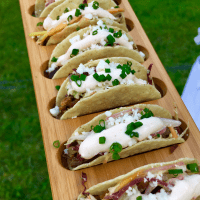 We couldn't be happier with the mini taco shells we ordered for a 150 person wedding. We are a catering company that typically makes everything from scratch and rarely order pre-made products. We were in a time crunch and decided to sample this product for an event and now we will never go back to making our own shells. These are excellent quality, super fresh and tasty. Steven was very helpful with the ordering process and assured us that we would receive the order in time, which we did. We also ordered the taco boards for passing the mini tacos and they were PERFECT. Guests were raving about the tacos and the presentation. We will continue to use these for our Crispy Pork Belly Tacos w/ Cilantro Slaw, Queso Fresco & Chipotle Crema!!
Elizabeth C.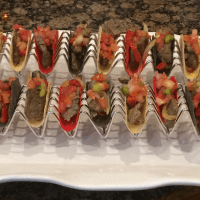 Wow, where did you find these little taco's." This was the reaction from my guests at the kick off cocktail party, that my husband and I hosted, for the "Love One Another Campaign" of Lutheran Services Carolinas. I decided on an international theme for my grazing table and these colorful mini tacos where just what I was looking for to complete the Mexican theme. These crispy flavorful little bites were the perfect compliment to my steak and pepper filling. You can let your imagination run "mini taco" wild, sweet or savory they will be the hit of your party as they were mine.
Louise D.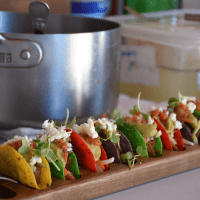 We use mini taco shells for almost every v.i.p. event. We've experimented with other brands but always come back to the best. For ease of shipping, color and flavor- they can't be beat' I wouldn't write that if I didn't mean it.
Michael C.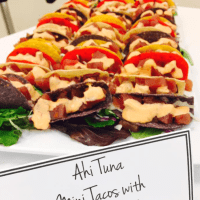 We absolutely love our mini taco shells, they are by far our best selling catering menu item. There are endless possibilities for using them and they are not just for upscale weddings anymore! We add a fun twist to our themed events by using mini tacos. Having a St Patrick's Day event, serve a Stumpy McDoodles Corned Beef and Crispy Cabbage Mini Taco, for Mardi Gras try a Nola Mini Taco with Shredded Cajun Chicken & Andouille Sausage topped with Purple, Green & Yellow Cabbage! Our Chef loves them because they arrive all in one piece, not as broken or cracked shells! Elevate your events with mini taco shells and get creative!
Kim B.
Delivered Fresh to You
All of our mini taco shells are made fresh and delivered shortly after.
Learn more about our shipping schedule and order yours today!